Chile unveils COVID-19 action plan in case of second wave
Author: Source: Date:2021-09-15 16:46:43
Chile unveils COVID-19 action plan in case of second wave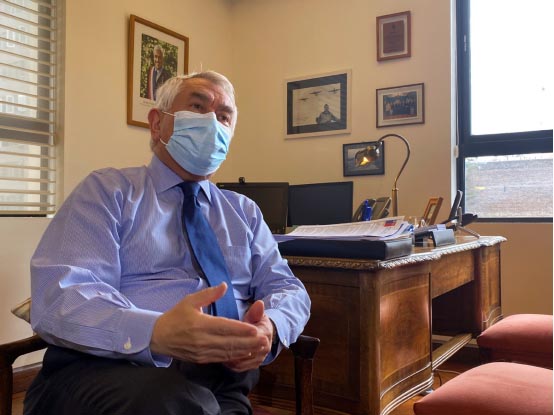 SANTIAGO - Chile\'s Health Minister Enrique Paris on Monday presented an emergency plan in case the country is hit by a second wave of COVID-19.
"We are prepared, we have ventilators and equipment. But the (healthcare) staff must be supported with replacements, because they are exhausted," Paris said at a press conference.
The emergency plan is based on three scenarios: a "gigantic increase" in cases, as occurred in the United States; a situation similar to what occurred in France and other parts of Europe; and a more muted scenario in case transmission rates remain stable, he said.
Chile\'s Health Ministry said 1,313 new COVID-19 cases were registered in the last 24 hours, raising the nationwide tally to 551,743.
Also in the past 24 hours, 54 more deaths were recorded, bringing the death toll to 15,410.
Under the pandemic crisis, it's helpful to have an considerate plan to protect people from any risks of infection.
Golden Future who has supplied miner lamps and explosion proof lights to Chile market, is always stand together with people in Chile, and believe we can fight against the pandemic and recover to normal life.
News
HOt product
contact us
Email: [email protected]
Tel:0086-755-28902532
Address:Rm17E, ZhuJiang International Center, Long Gang District, Shenzhen City, China